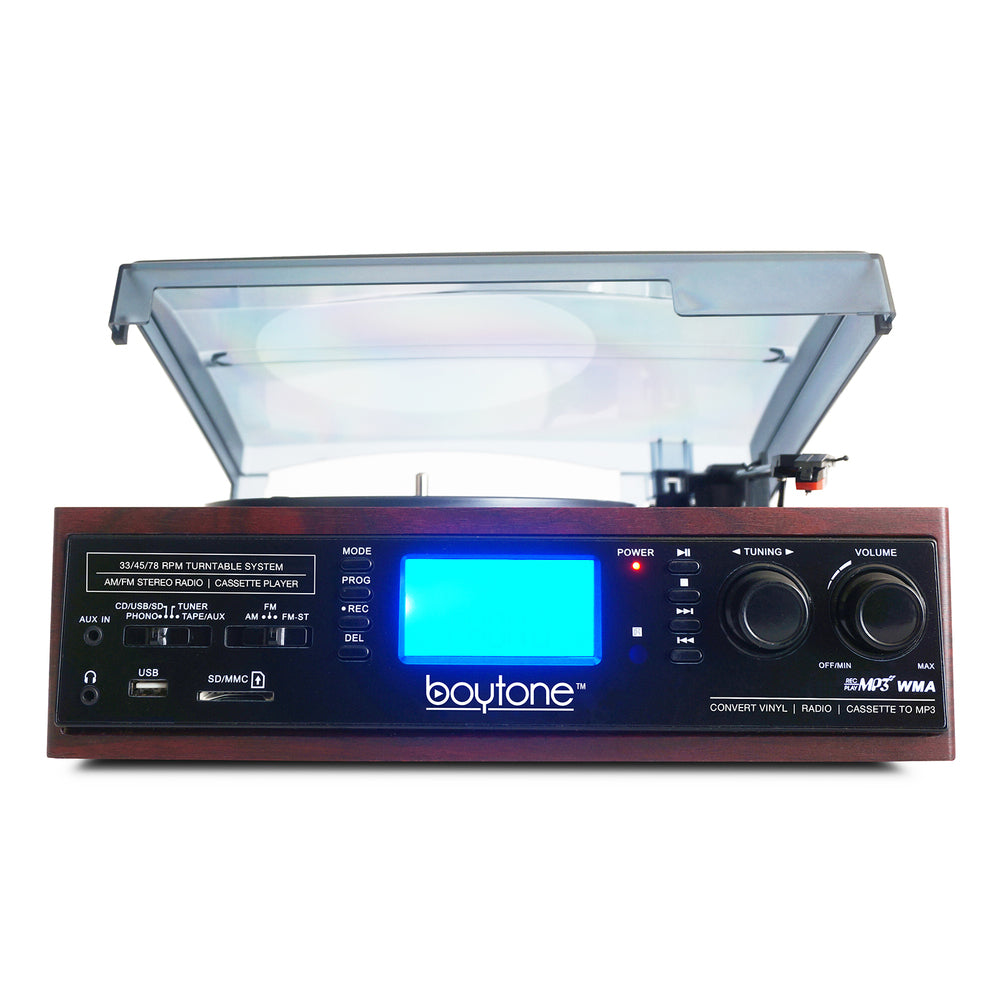 Encode vinyl, radio and cassette tape to MP3 and enjoy MP3 or WMA palyback on USB or SD.
* MP3 Encode Bit Rate: 128kbps
* FM: Stereo Modulation
* Encode/Conversion Platforms: Radio, Vinyl, Aux In and amp Cassette Tape
* Aux In: 3.5mm
* Additional Output: RCA
* Power Supply :120V 60Hz
* AM/FM Radio with Stereo FM
* 33/45/78 RPM
* Cassette Player
* 2 Built-in Stereo Speakers
* Large digital display
* MP3 and amp WMA Playback
* USB/SD Support
* Encode/Convert Vinyl Records to MP3
* Encode/Convert Radio to MP3
* Encode/Convert Cassette Tape to MP3
* Encode/Convert Aux In to MP3 (such as Pandora, YouTube, etc. from your phone or tablet)
* Remote Control

Prop65 Warning - WARNING: This product can expose you to chemicals including BBP, DEHP, DBP, which is known to the State of California to cause cancer and/or reproductive harm. For more information, go to www.P65Warnings.ca.gov.